🚚 SHIPPING INFORMATION: Ships from Australia - Delivery is typically 2-7 days. FREE SHIPPING* on MOST orders over $149 & for all Winnerwell orders over $89. Flat rate of $16.95 for orders under $149. 🌏 Worldwide shipping available for Aqua Marina & Zray branded items.
ePropulsion Lagoon Electric Propulsion - SUP'S/Kayaks/Canoes Motor 
LAST REMAINING UNIT
The ePropulsion Lagoon Electric Propulsion System is compatible with Stand Up Paddle Boards, Kayaks & Canoes. It comes with several mounts so it can be mounted to any kayak hard or soft, canoes and any style of SUP.
Universal Adaptability
The motor module of this electric propulsion system can be well adapted to any existing small-sized watercrafts such as standup paddle boards (SUPs), canoes, kayaks, dinghies, etc.. Lagoon motor module perfectly fits into two major standard fin boxes - US fin box and inflatable SUP fin box. If there isn't a suitable fin-mounting system or if users want to keep the fin attached to the fin box while travelling, ePropulsion universal adapter helps mount the Lagoon.
Small but Mighty
This 300wh lithium-ion battery weighs only 2.5kg, having an energy density as high as 120wh/kg. Besides, the battery is so small that it can even be placed on your palm without much effort. Small and light though, it supports 1.1-hour operation at full-speed of around 8km/h, redefining what is "small but mighty".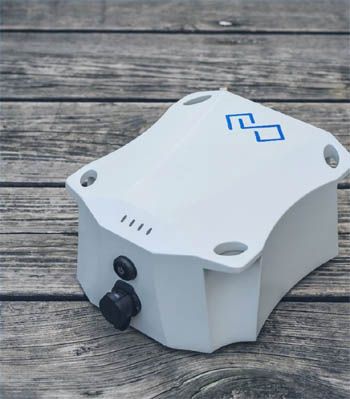 Wearable Remote Controller
The easy-operated remote controller enables both stepless forward speed control and emergency stop via
wireless signal. Just slide the bar slowly forward to achieve stepless speedup with great smoothness. In case of emergency, just press the stop button and the motor will stop at once. The watch-like controller can be either worn on wrist or attached to paddle for easy access.

Extended Travel Range
For SUPs and canoes, etc. that traditionally depend on human paddling, the travel distance is very limited either due to unpredictable environmental factors like currents or winds, or physical fatigue, etc.. Lagoon motorizes your boat and takes you further under these circumstances. At top speed of 8.5km/h, Lagoon travels 9km for 1.1 hour. At low speed of 5km/h, it lasts 9 hours, extending the travel range to 45km.
---